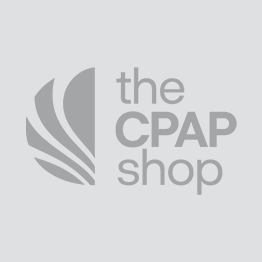 Using distilled water will maximize the life of the water tub and reduce mineral deposits.

It is recommended that you wash your water tub in warm water, using a mild soap. Rinse thoroughly with clean water and allow to dry away from direct sunlight.
The CPAP humidifier are available as a built-in, integrated or standalone option.
Built-in CPAP Humidifier: The built-in humidifier is designed as a part of the CPAP machine and cannot be removed or separated from the machine.

Integrated CPAP Humidifier: The integrated humidifier is a component to a specific CPAP machine that fits directly to the machine, eliminating the need for a second hose and in some heated humidifiers, a second power cord
Standalone CPAP Humidifier: The stand-alone humidifier is a component that will work with any CPAP machine and does not attach directly to the machine. It uses its own power cord and typically a short hose is used to connect it to the CPAP.
Humidification Process: Moisture aids in reducing irritation caused by the air being forced through the nasal and bronchial passages.
CPAP humidifiers use either a heated or passover option.
Heated CPAP humidifiers heat the air passing through a heating chamber and then across water in the water chamber. The heated air picks up more water molecules than the passover humidifier. Passover CPAP humifidifiers capture considerably less moisture than the heated humidifier.