Best CPAP Masks for Minimal Contact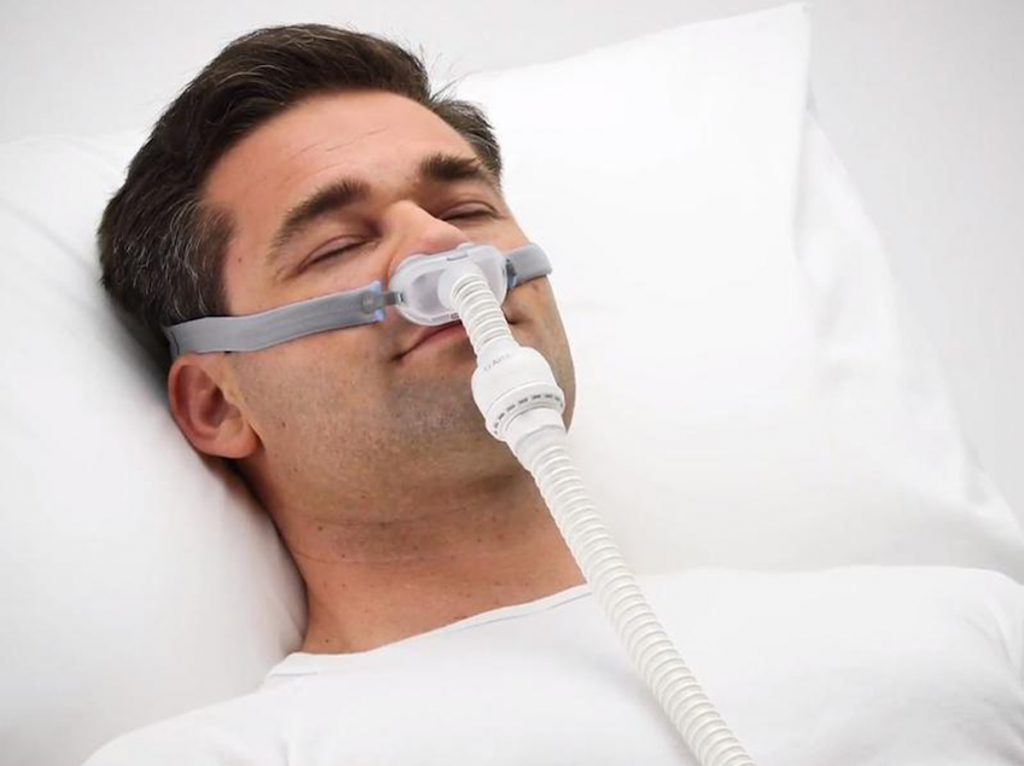 When it comes to CPAP therapy, users often complain of frustration with their equipment. In fact, research indicates that 30-50% of CPAP users are dissatisfied with their equipment and therapy.1 Approximately half of CPAP patients end therapy within 1-3 weeks citing mask discomfort.1
Other major mask complaints include the feeling of claustrophobia. Many manufacturers are stepping up to address these issues with innovative designs that are lightweight, reduce facial contact and improve the overall CPAP experience.
Low Contact Nasal Pillow CPAP Masks
Nasal pillow masks like the ResMed AirFit P10 Nasal Pillow CPAP Mask are designed to be 50% lighter than other nasal pillow masks. In a recent clinical study, ResMed found that patients slept more than 40 minutes longer per night when using the ResMed AirFit P10 over leading nasal pillows masks.2 That's almost 5 hours per week of additional sleep, helping to ensure patients stay compliant with their sleep therapy.
Other masks like the Philips Respironics DreamWear Gel Pillow CPAP Mask use a soft silicone frame to enhance comfort. Not only does the silicone material reduce the confined experience of other masks, but it also reduces facial irritation from mask contact. The DreamWear family of masks also offers a top-of-the-head tube connection, further reducing the feeling of claustrophobia.
Reduced Contact Nasal CPAP Masks
For those who prefer a nasal mask, the Philips Respironics DreamWear Nasal CPAP Mask with Headgear was specifically designed for minimal contact under the nose, thus reduces irritation and red marks around the nostrils. The soft silicone frame adds to the comfort providing a gentle touch against the skin while you sleep. Two-point headgear minimizes the number of connection points while still maintaining a stable fit.
For those experiencing heightened feelings of claustrophobia, the ResMed AirFit N30i Nasal Mask with Headgearfeatures a low contact, under-the-nose cushion which covers less of the face than most traditional nasal masks. Less mask bulk on your face means reduced feelings of confinement, so you can rest peacefully.
Minimal Contact Full Face CPAP Masks
Because of their facial coverage, full face CPAP masks have been the most troublesome with users. Forehead pads and stability bars are enough to turn any user away, especially those that like to read or watch TV before bed. Yet for many, full face masks are necessary to their therapy. Manufacturers have found innovative ways to create a more comfortable full-face mask experience.
The ResMed AirFit F30 Full Face CPAP Mask is designed to sit lower and cover less than other full-face masks. The design reduces the feelings of confinement as well as contact red marks around the face and nose bridge. One-size-fits-all headgear allows for easy adjustment for any user.
The Philips Respironics DreamWear Full Face CPAP Mask combines a lightweight and flexible silicone frame with an under-the-nose design. The result is a mask fit that is lighter, more comfortable and has limited facial contact.
Still Have Questions About Minimal Contact CPAP Masks?
The CPAP Shop can help you select the best CPAP masks, machines and accessories that fit your needs. Our knowledgeable customer care team is here to help. Call 866-414-9700 or email contact@thecpapshop.com today.
References:
Rotenberg BW, Murariu D, Pang KP. Trends in CPAP adherence over twenty years of data collection: a flattened curve. 2016;45:43. Accessed January 2020.
ResMed Corporation. Introducing the AirFitTM P10, ResMed's quietest CPAP mask yet. Accessed February 2020
[magento store="1" sku="62900-BUNDLE , 64101-BUNDLE, 63800-BUNDLE, 63850-BUNDLE" order="sku" dir="desc" limit="4" class="override"]