Lumin Sanitizer Kills Coronavirus, Study Finds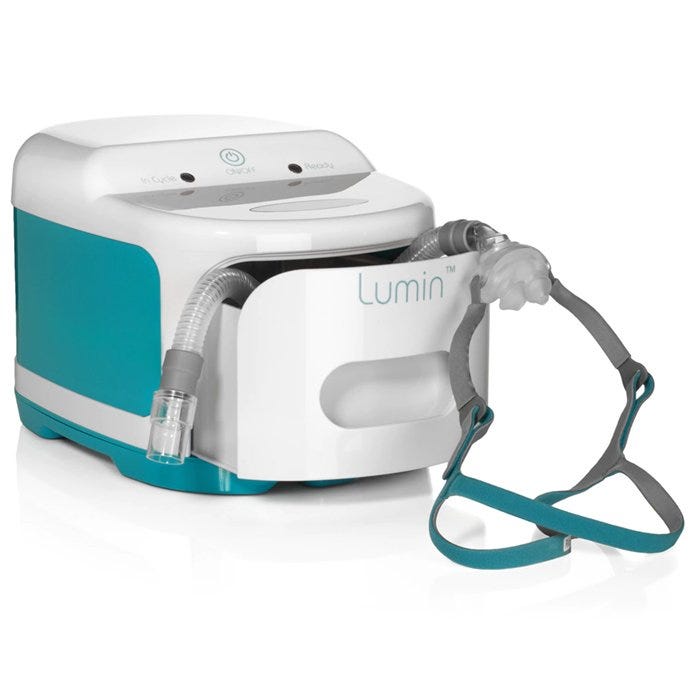 3B Medical, manufacturer of the Lumin CPAP Mask & Accessories Sanitizer, reports positive results in an independent study on its efficacy killing the human coronavirus.1 In the recently completed lab tests, the Lumin was used to decontaminate an infected N95 respirator. The study reported a greater than 99.9% kill of the human coronavirus.
This lab test was conducted independently through Microchem Laboratory. Microchem has previously completed a number of tests studying the effects of the Lumin on various bacteria and viruses.
Note: These results are from an independent study and not currently recognized by the FDA.
What is the Lumin Sanitizer?
The Lumin CPAP Mask & Accessories Sanitizer is a device that uses UV-C light to disinfect CPAP masks and water chambers. Within 5 minutes, the Lumin delivers a powerful amount of UV light inside a fail-safe chamber to kill 99% of harmful bacteria, viruses, mold and fungus. This unit is also effective on common household objects, such as children's toys, toothbrushes, car keys and cellphones.
In addition, the Lumin Bullet CPAP Hose Cleaner which uses the same germicidal UV light to clean germs and pathogens in any tubing, including heated hoses.
Is the Lumin Available for Sale?
Yes, the Lumin Sanitizer is available for sale. We anticipate new inventory to arrive next week. If interested, we recommend that you place an order for the Lumin at The CPAP Shop to reserve one of the next machines.
Reference:
3B Medical's Lumin UV Sanitizer Kills Coronavirus in Independent Test. RT Sleep World. 2020 May 28. Accessed May 29, 2020.
[magento store="1" sku="SC1200-BUNDLE , DET-306, LM3000, 1099966" order="sku" dir="desc" limit="4" class="override"]