Philips Respironics Nuance CPAP Mask Review
Increasing pillow comfort while maintaining a secure seal has always been the goal of CPAP mask developers. The Philips Respironics Nuance and Nuance Pro Nasal Pillow Masks advance this objective, offering maximum comfort and a consistently secure seal for pillow mask users.
Philips Respironics Nuance and Nuance Pro CPAP Mask Benefits
The Philips Respironics Nuance and Nuance Pro nasal pillow masks offer innovative design and comfort. Using patented gel technology, the Nuance Pro provides users with a lightweight comfortable mask that feels like wearing nothing, while the cloth frame Nuance reduces skin marks and facial irritation.
The mask is simple to assemble and use, which also means it is easier to clean and replace parts when needed. It comes with lightweight, flexible tubing that easily connects to your CPAP tube and non-slip headgear providing you with a secure seal all night long.
Philips Respironics Nuance Fabric Frame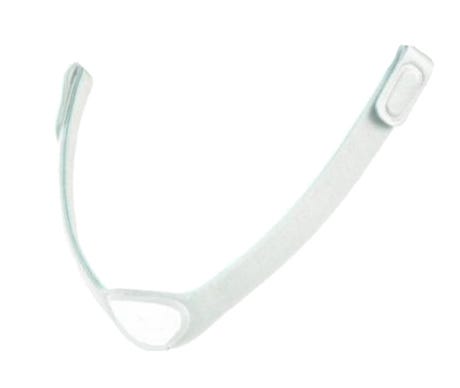 The soft Nuance fabric frame provides lasting comfort all night long. The cloth-wrapped headgear gently caresses the contours of your head and face, so no hard contact surfaces of the mask are ever felt.
Philips Respironics Nuance Pro Gel Frame
The gel padded frame offers a combination of support and comfort. Non-slip headgear holds mask the in place, so you don't need to readjust the mask as often.
Disadvantage of using Philips Respironics Nuance CPAP Mask
Some patients reported that the mask was less secure for active sleepers and that mask operation could be noisy. Patients also found differences in the fabric and gel frames, with the gel performing better for stability and the cloth more for comfort.
How Does the Respironics Nuance CPAP Mask Compare to its Competition
Most patients who have used nasal pillow masks in the past found the Nuance more comfortable around the nostrils. Other masks tended to irritate the nose, and the Nuance offered a more comfortable fit. Users also found the mask easier to clean and assemble, and the headgear straps easier to adjust.
Nuance Nasal Pillow Mask Parts for Replacement
Cushions, headgear, and frame are all replaceable at The CPAP Shop. The cushions come in small, medium, and large sizes.
Gel Nasal Pillow Replacement
Frame Replacement
Headgear Replacement
Respironics Nuance Nasal Mask Sizes
The nasal pillow cushions are available in three sizes: small, medium, and large. The flexible range allows for comfort adjustment for different nostril shapes and sizes. When users found the small size uncomfortable, they could easily replace the cushion for a larger size.
Nuance CPAP Mask Reviews
"when the pillows stopped working" - Review by seeking sleep
I started using the Nuance pillow mask in warmer weather and it worked wonderfully. Suddenly it didn't. It was leaking and wouldn't get adjusted, I fidgeted and fidgeted and often gave up and used a different mask. Then I realized that if I could get it semi adjusted and get to sleep, by morning it was working fine again. The heat of my face and breath made the difference. The problem was I keep my house in the 60s in the winter. The humidity on the machine was turned lower for summer. When I took a chance and did the warmup before going to sleep, oh what a wonderful night I had. The plastic makes a better seal when it is warm. Now I am doing the warmup or adding warm distilled water if in a hurry, and my humidity is set higher for the winter. What a difference. -Review by Mike S.
This headgear is my favorite. I have a big round head and it fits perfectly. I've been using it for about a year now. - Review by David
Tried several pillow masks and all had some leakage. The gel pillows solved that issue for me. I experience no air leakage and even better, I do not have to strap the mask down super tight. Not as quiet as the ResMed P10 mask, but close. - Review by Sarah
Are There any Discounts on the Respironics Nuance Nasal CPAP Mask?
The Philips Respironics Nuance CPAP Mask is currently available for $73.00 - a discount from $100!
Prices are always changing, so you can follow all the latest discounts on this and other pillow masks when you sign up for email notifications. Sign up now to receive points on future purchases.