Traveling with CPAP Batteries - In and Outside the USA
If you plan to travel abroad, you may have questions about how to ensure the successful operation of your CPAP device. Of course, we always recommend traveling with your CPAP machine. It will not only keep you alert but will help ensure a fully restful journey. Based on customer questions, we've compiled a few answers to the most frequently asked questions regarding CPAP batteries and machine operation in and outside of the USA. With a little planning, you can be fully prepared to stick with your CPAP therapy even in a foreign country!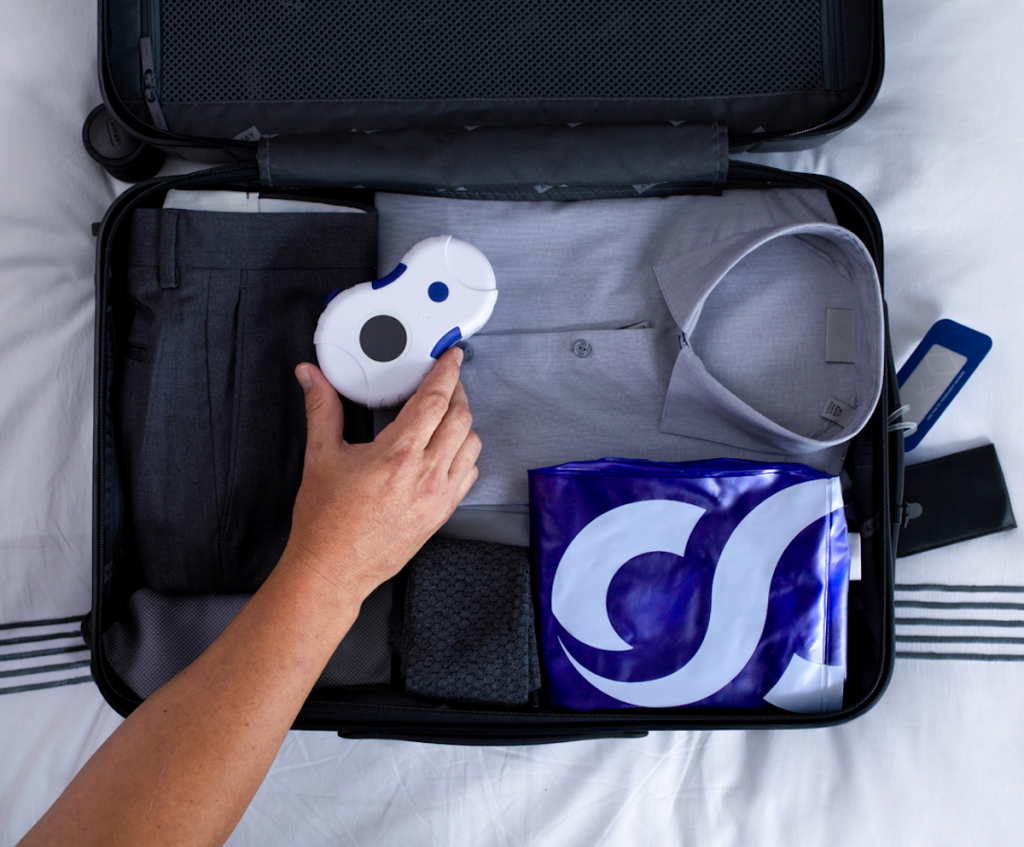 Can I Use my CPAP Batteries and Machine Overseas?
If you are not a frequent traveler, this question is very common. Not every country uses the same voltage or power outlet that we are familiar within the USA. As for the CPAP machine itself, all units can run between 110-240 VAC. The main issue is the plug adaptor which is based on the country you are visiting. You can easily find online how to determine the plug adapter you need. Also, with a universal adapter plug, you will typically be able to plug in your CPAP machine to any overseas outlet. A universal adapter comes with each of the international plugs used in various regions around the world, so you will always be able to find the right one that fits.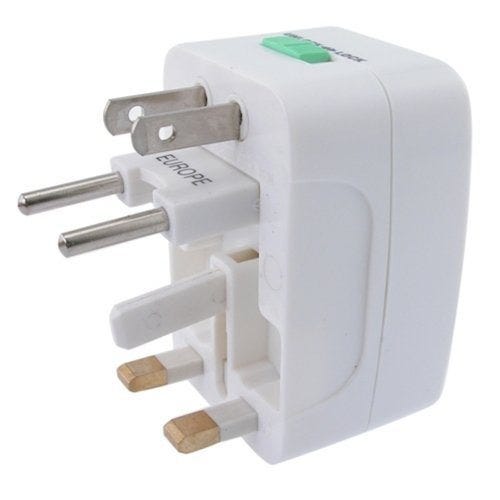 What CPAP Batteries Will Work with my CPAP Machine?
Many CPAP manufacturers offer a battery pack that is compatible with their CPAP devices. If you're a traveler, you might already use either a ResMed AirMini or a Respironics DreamStation Go while traveling. The DreamStation Go has its own small, lightweight integrated battery that is easy to pack and transport.

Moreover, each of these travel units can be powered by the Medistrom Battery throughout the night if you lack either a reliable power source. Standard ResMed CPAP machines such as the AirSense 10 line can be powered using the ResMed Power Station II Battery Kit. This is a lithium-ion battery capable of providing power to your CPAP machine while you sleep. Similarly, Philips Respironics devices, such as the DreamStation Auto CPAP machine, are compatible with the Philips Respironics Travel Battery Kit.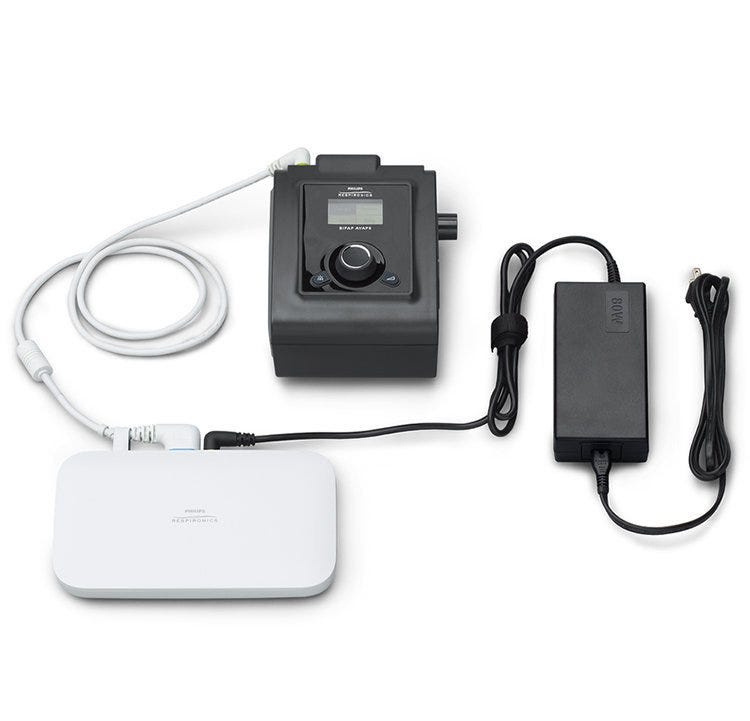 Can I Recharge my CPAP Batteries with My Car?
Your vehicle will be able to charge your CPAP battery so long as your battery connects to a DC power cable that can then plug into your car's cigarette lighter socket. However, your car will have to be running in order for the CPAP battery to properly charge. You can find a CPAP battery car charger here.
Can I Run My CPAP Machine from My Car Battery?
Similarly, you can typically power your CPAP machine from your car battery with a DC power cable that connects to the cigarette lighter socket. Your vehicle must also be running to power your CPAP machine. The CPAP Shop offers a number of DC power cables and converters for both batteries and CPAP machines. Look for them on our accessories page.
Are There Ways to Preserve CPAP Batteries for Longer Life?
If you happen to be in a remote location and need to stretch the life of your battery, there are a couple of tricks you can do to avoid rapidly draining your battery. Using a humidifier requires additional power, thus will drain the battery faster than operating a machine without it. If you know you might be without a reliable power source for a couple of days, it might be advisable to have two batteries in order to have a backup if necessary. Also, the battery can be charged by any power source such as a car or motorcycle battery.
Chris Vasta is the president of The CPAP Shop and an expert in sleep and respiratory therapy. He often provides insights on product design and functionality on various manufacturers' prototypes.