Introducing the Bleep DreamPort Sleep Solution
Earlier this year, we told our customers to keep an eye out for the Bleep DreamPort Sleep Solution, an ultra-minimal mask designed to allow for more comfort while you sleep. Well, we have an exciting update to share with you! The US Food and Drug Administration (FDA) has recently approved the DreamPort Sleep Solution! With the FDA's blessing, Bleep is free to market the DreamPort Sleep Solution.
Bleep Dreamport Innovative Design
One of the most innovative designs that we have seen in years, the DreamPort Sleep Solution essentially takes the "mask" out of "CPAP mask!" The device quickly connects to the patient's nose, and is kept in place with strong, yet comfortable adhesive strips. These strips prevent slipping and leaks and also require no headgear. This means DreamPort users can wake up every morning without lines or red marks on their face. Putting on and removing the DreamPort takes only a minute, and you no longer have to fuss with adjusting straps and gear right before you fall asleep and when you first wake up. The DreamPort Sleep Solution is also so small and unobtrusive. Users can read, watch television or wear glasses without the mask getting in the way. Without a cumbersome mask obstructing your view, you can start your CPAP therapy early each night while you do your favorite relaxing pre-bedtime activity.
Benefits of Bleep Dreamport
There are other benefits to Bleep's DreamPort Sleep Solution. Bleep's patented nose strips are flexible enough to conform to every nose, regardless of its shape or size. This ensures a snug and airtight fit every time you use the mask without losing air pressure or adequate seal. Additionally, the strips are disposable, which helps prevent bacteria build up or other potential contamination that might occur between uses. Lastly, the DreamPort Sleep Solution is compatible with every CPAP machine available today. This means that you can try out the DreamPort mask without investing in an entirely new machine. Not to mention, the mask effortlessly attached and detaches from your existing CPAP machine, making it easy to get up for midnight bathroom breaks, if needed.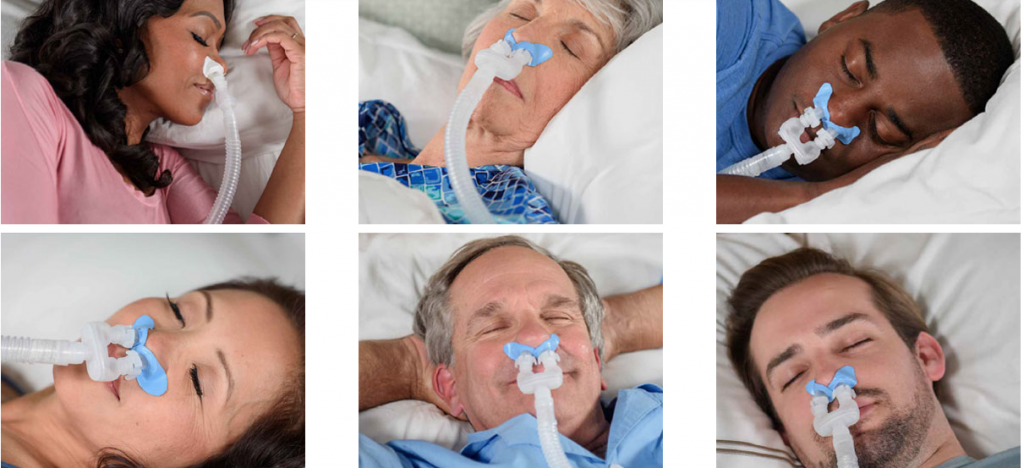 Bleep Dreamport Improves Sleep Apnea Symptoms
This mask was developed by Bleep CEO Stuart Heatherington with the help of other CPAP patients. The DreamPort Sleep Solution aims to address the many problems users have with traditional CPAP that often deter them from staying committed to their therapy. Many CPAP patients discontinue using their mask within a year of beginning their therapy. That's because they find them bulky, uncomfortable and constricts movement. However, the DreamPort's minimalist design is the lightest on the market. Its flexibility allows users to sleep on any position comfortably. With such an improved sleep experience, DreamPort users are more likely to stick with the CPAP therapy and improve their sleep apnea symptoms.
If Bleep's DreamPort Sleep Solution sounds like a dream come true, be sure to keep an eye out for updates and availability in the upcoming months!
Chris Vasta is the president of The CPAP Shop and an expert in sleep and respiratory therapy. He often provides insights on product design and functionality on various manufacturers' prototypes and is frequently tapped to provide reviews on new releases.