Best Portable CPAP Machines for Travel Under $1000
Key Takeaways
If you have sleep apnea and need to use a CPAP machine, having one you can take with you while traveling or on the go can have a positive impact on your overall sleep apnea symptoms and health.
While portable CPAP machines can be expensive, several top-quality options cost less than $1,000.
Learn more about the ResMed AirMini, ResMed AirSense 11, Transcend Micro, and Breas Z2 travel CPAP machines in this blog post.
ResMed AirMini Travel CPAP - The Smallest CPAP Machine
ResMed AirSense 11 AutoSet CPAP Machine
Transcend Micro Auto Travel CPAP Machine
Breas Z2 Auto Travel CPAP Machine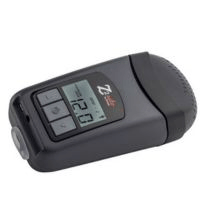 Conclusion